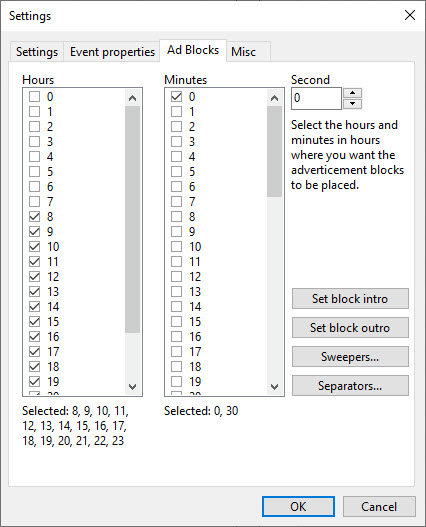 In the Ads Blocks section you can set the time (up to the minute) when you want to launch the ads. The selected blocks will appear in the main window of the ads scheduler in a grid, where each ads can be placed in each block.
You can also Set block intro, Set block outro, Sweepers and Separators between ads.
Set block intro, Set block outro: set intro and outro for the advertising block. A intro is a track that plays at the beginning of an advertising block, and a outro plays at the end of the advertising block. When selecting Track list or Playlist you choose one track from a folder or playlist. Track button: select a specific track.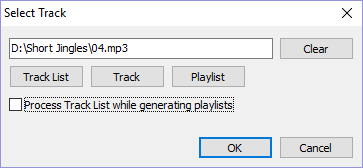 Sweepers: configure additions for padding the advertising block out to the required length.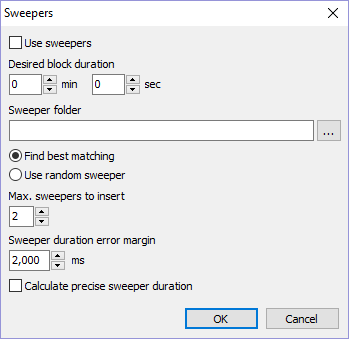 Separators: insert separators between ads. One ad will be selected randomly from the folder.