The "User Access Control" function of RadioBOSS enables you to control users' access to various program features, such as playlist editing; adding, changing and removing tabs; playback control; effects modification, etc. This feature is only available in RadioBOSS Advanced edition.

The "Lock" function: when this option is enabled, you will see a window that will lock the program until the password is entered or another user logs in: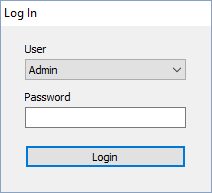 Every option of the Users function are easy to configure. User settings can be changed only after entering the admin password.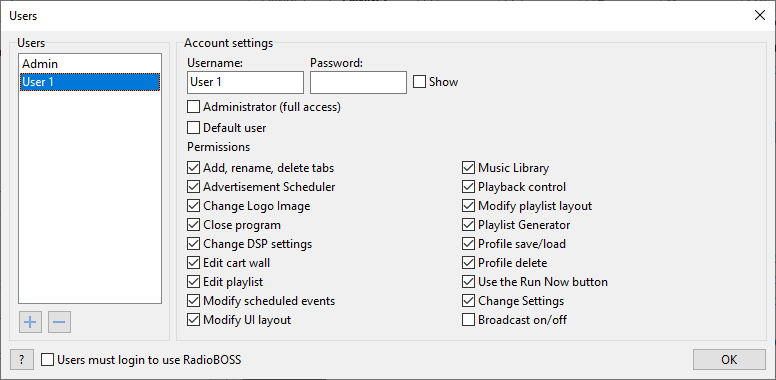 Enabling the "Administrator (full access)" option grants all available permissions.
Default user - this setting selects the user with whose permissions the program will launch.
If you have enabled the "Users must login to use RadioBOSS", you will need to enter the password of one of the users to use RadioBOSS.
ATTENTION! Please remember that if you lose or forget the admin password, you may lose access to the program. The first user on the list always has admin rights. If there are other users with admin rights, they cannot remove the first admin, change or view his/her password.