This guide will help you automatically generate playlists on schedule using Playlist Generator Pro.
First, create a preset in the Playlist Generator Pro and save it. It is called "Day" in the example.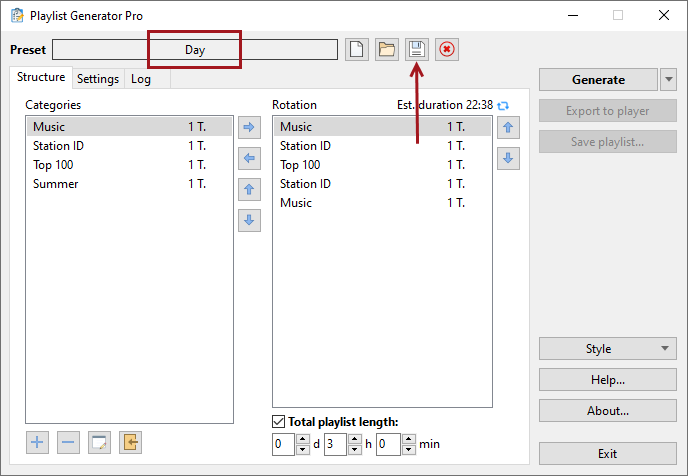 After creating the preset, close Playlist Generator Pro and do the following:
1. Create a new scheduler event in RadioBOSS.
2. Click the Wizard button. Select "Generate a playlist", and then click "Next."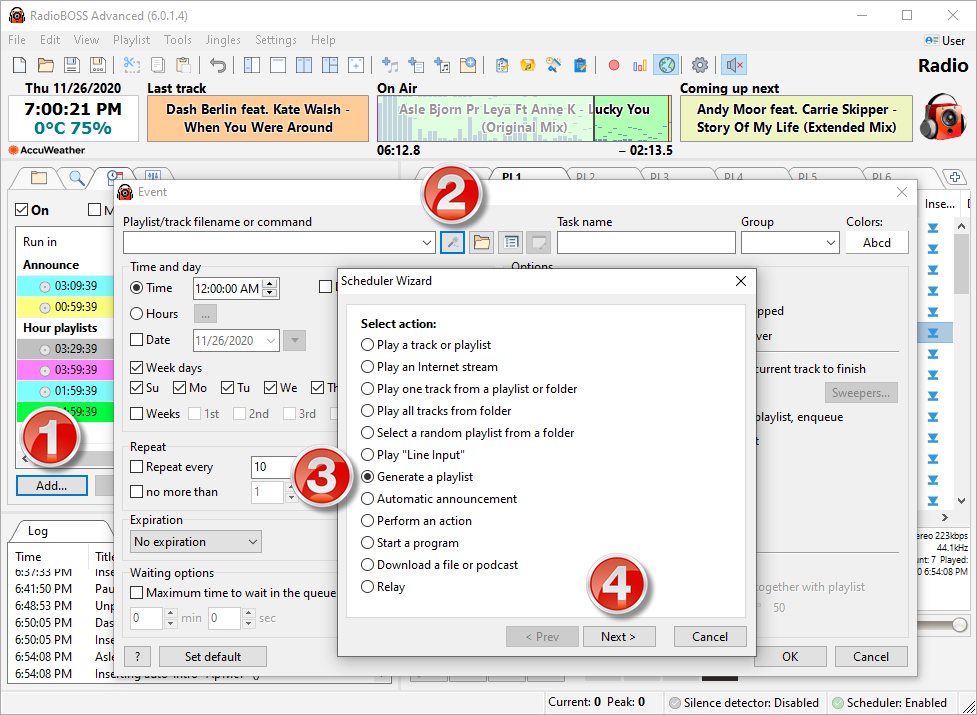 In the wizard window below, select the preset. Click "Next" to generate a command and insert it into the "Filename/Command" field of the event.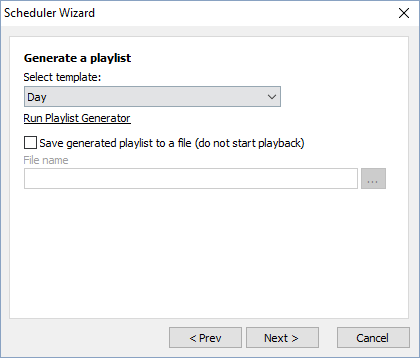 You don't have to use the Wizard each time. The command to generate a playlist with Playlist Generator Pro has the following format:
generate preset_name
Substitute preset_name with the preset name you would like to use.
After creating an event, RadioBOSS will automatically generate playlists at the specified time and start the playback.
If you need to create and save a playlist only, without playback, you need to select the option "Save generated playlist to a file (do not start playback) and specify a file name.