Crossfade allows you to define the mix (overlap) point, and fade in/out parameters for music and other files. To open this window, select Settings –> Crossfades in the menu.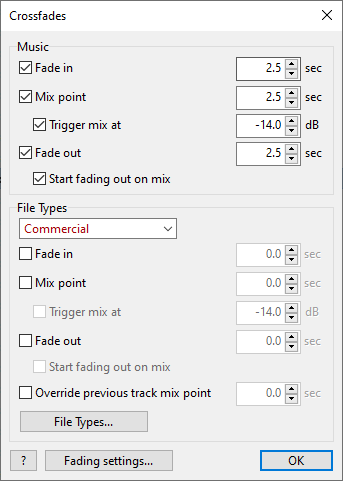 Controls and options:
Fade in

Mix point

Trigger mix at

Fade out

Start fading out on mix

File type selector

Override previous track mix

File types

section

Define crossfades for each of the File types.
---
More information:
Using different types of files