RadioBOSS has a built-in audio tag editor. It supports ID3v1, ID3v2, MP4, WMA, and other tag formats. You can see the tag editor below the playlist window.
If the tag editor is hidden, do either of the following:
* Press Ctrl+I
* Click the small (i) icon below the playlist
* In the menu, click View -> Track Information
Please note! If tag editing has been started, track information is not updated, until changes are saved or canceled (the buttons to save or cancel changes are in the bottom right corner).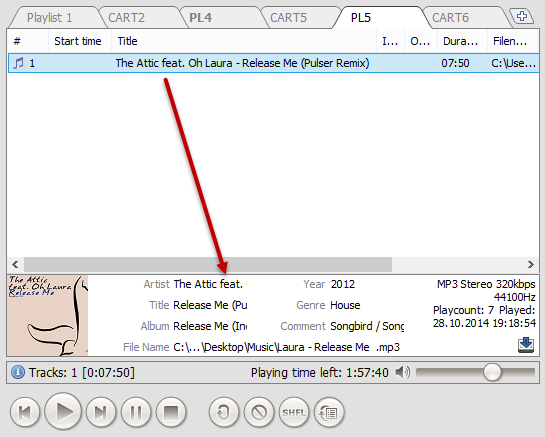 If there is no information about a track, you can enter the information manually. Just right-click on the information panel and select "Extract artist/title from filename". To save a tag, press enter or click the Save button in the bottom-right corner.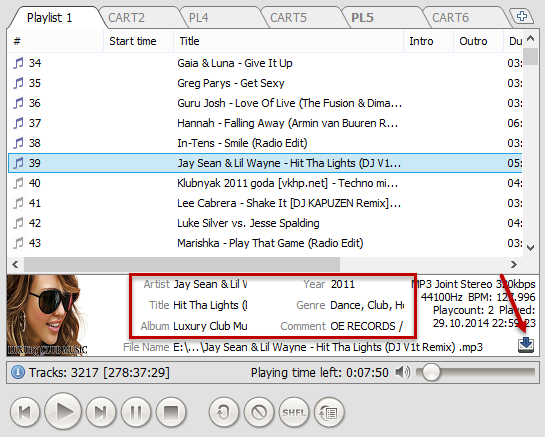 ---
More information: