The playback order in the playlist can be changed using the Playback Queue feature. It allows you to modify the playback order without the need to relocate the tracks in the playlist.
•To add a track to the playback queue right-click a track in the playlist and select Add to playback queue.
•To remove a track from the queue, right-click a track and select Remove from playback queue (this command is only visible for the tracks that are in the playback queue).
•View and playback queue: in RadioBOSS top menu bar click Tools - Playback queue...
Tracks that are added to the queue are marked with the order number in brackets.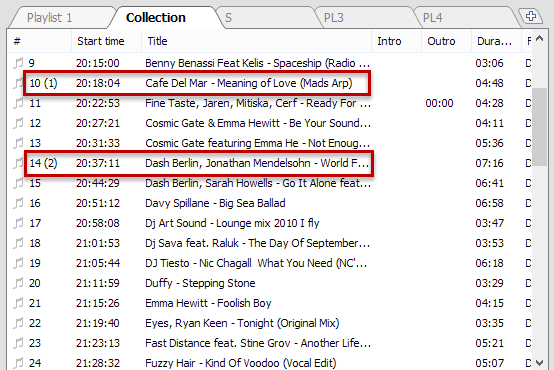 Playback queue edit window: