RadioBOSS can play not only audio tracks but also video. Video playback can be configured in the Settings dialog. Video playback is supported in RadioBOSS Advanced only.
To customize video playback settings:
On the top menu bar, select Settings -> Options...
Select Video category.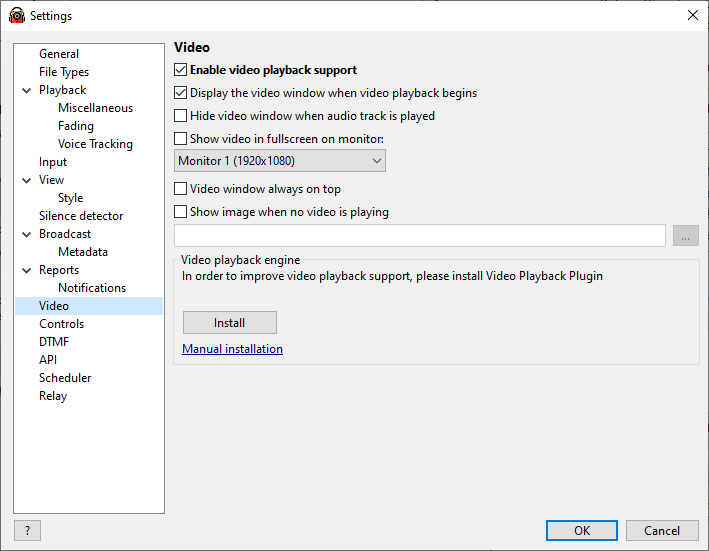 Display the video window when video playback begins - a screen with an image will appear when you play the video track. If you don't need it, disable this option.
Show video in fullscreen on monitor - the video will be displayed in fullscreen mode on the selected monitor. Press a key F4 to exit fullscreen mode.