To customize Style settings:
On the top menu bar, select Settings > Options...
Select Style category.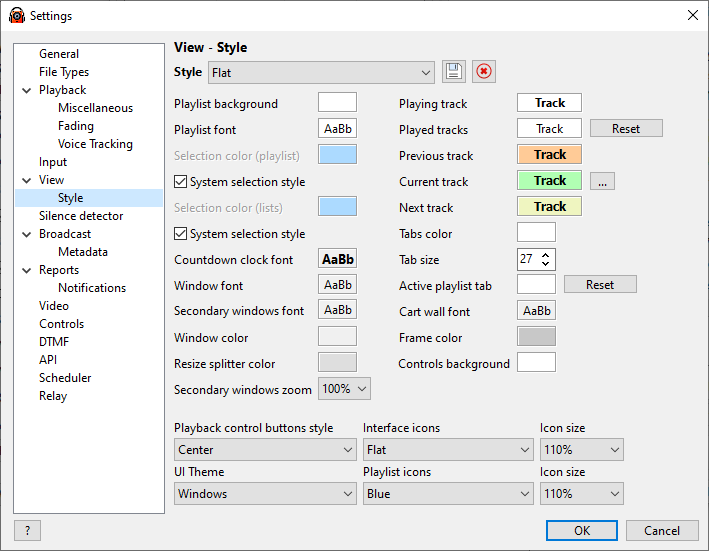 This section allows you to change the appearance of the program's interface. You can choose a preconfigured style from the Style list.
You can also change style parameters: window and playlist font, color settings, button style, etc.