RadioBOSS allows you to define actions to be taken on silence (when nothing is playing in the playlist). These settings can be configured in the Silence detector window.
Silence detector checks the output sound level and if it's below the defined threshold, it will perform an action.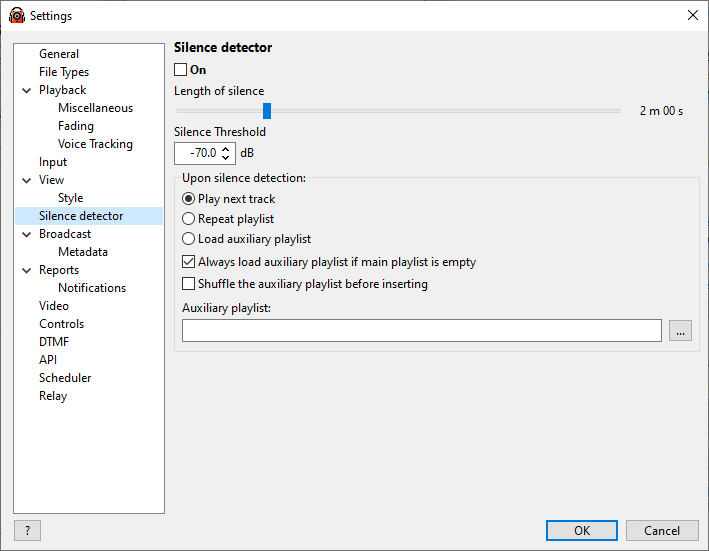 To configure the Silence Detector, follow these steps:
1. On the top menu bar, select Settings > Options...
2. Click Silence detector.
3. Toggle the slider to define the length of silence. For instance, if you set it to 10 seconds, then after 10 seconds of silence, the Silence Detector will perform an action.
4. The next step is to choose the action to take on silence. The program can play the next track, repeat the current playlist or load an extra playlist for playback.
5. To enable the silence detector, check the On box.
6. Click OK.
---
More information: