RadioBOSS enables broadcasting Internet radio for users who want to create their own internet radio station. It is possible to set up any number of output streams, each with its own unique configuration. Broadcasting settings can be configured in the Settings dialog.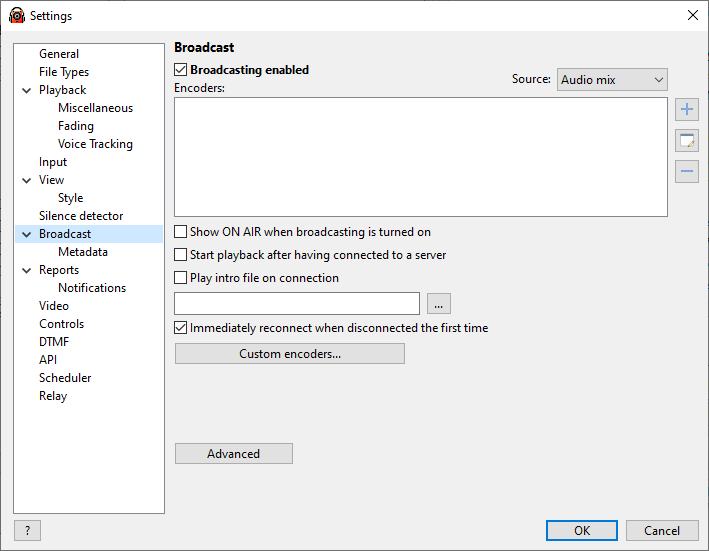 Please refer to the Broadcasting Internet radio topic for more information on how to set up broadcasting.
The Advanced button allows you to set additional broadcasting settings.
Proxy server - specify the proxy server for broadcasting. Leave this empty unless you understand what this setting is for. An incorrectly configured proxy server will block any connection attempts and broadcasting will not work. Important! The proxy server needs to support the HTTP "CONNECT" method.
---
More information: