Cart wall is used for instant on-demand playback of various audio files.
To add cart wall: click the "+" button in the Playlist section and select "Cart wall":

The 5x5 grid is created: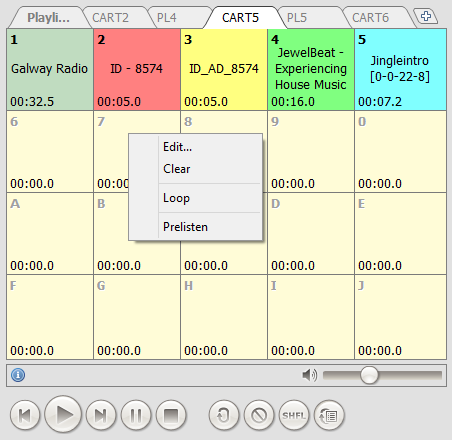 To assign tracks: right-click the cell and click "Edit...".
In the window that appears, select the file you want to play as well as its color and display name (the name is displayed in the center of cell). Click OK.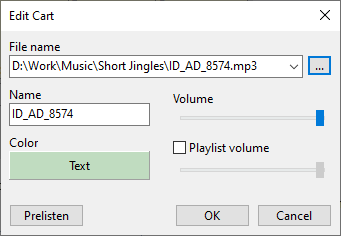 You can specify line.in or line2.in as the file name to playback the line input. Set file name to stopall to make the cart button stop all playing carts. Cart wall also supports scheduler file name templates.
To fill cells, you can drag and drop tracks from Explorer. You can also drag and drop tracks between cells.
After the setup is done, you can play tracks when you need: simply click on the corresponding cell. In the bottom-left corner the remaining playback time will be shown. To stop playback, click the cell again. Right-click on a cell to edit it or enable loop.
Carts may be played on another audio device: playback settings.
Right-click a cart wall tab to save or load the cart wall grid: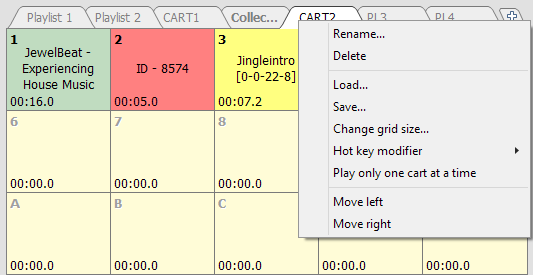 You can now change the size of the cart-machine's grid. To do that, right-click on the tab and select "Change grid size..." command from the menu. You will see a new window for entering the necessary number of rows and columns.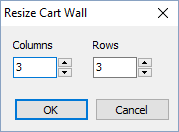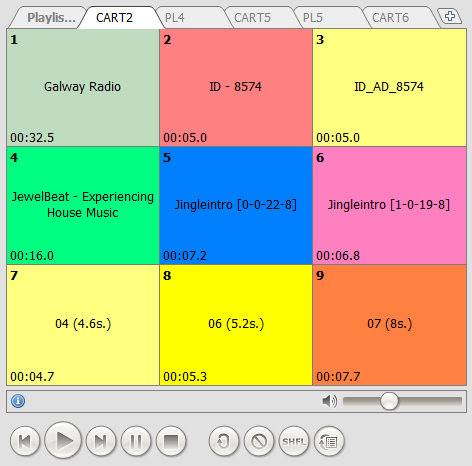 If you reduce the number of cells, the ones that do not fit into the resized grid will be removed.
You can assign a hot key for the cart wall as follows: Right-click the cart wall tab, select "Hot key modifier" in the context menu, and set a desired option.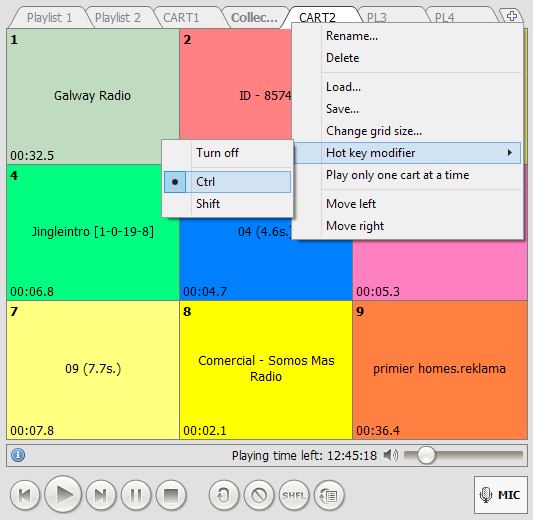 Suppose you have assigned the Ctrl key. To play a track, press (and release) Ctrl, and then press the key corresponding to the necessary track. For example, if you want to listen to a track under the digit 2, press Ctrl, and then press the "2" key. If the track is under the letter M, press Ctrl, and then press the "M" key.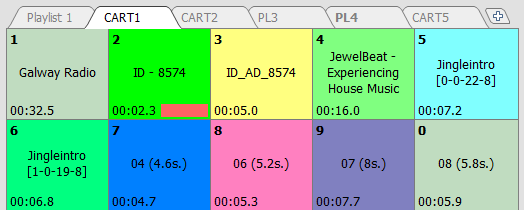 To stop the playback, press the same keys again. The same works for the Shift key.
You can create a few carts on the cart wall. Pressing Ctrl+2 will create two carts, and pressing Ctrl+3 will create three ones.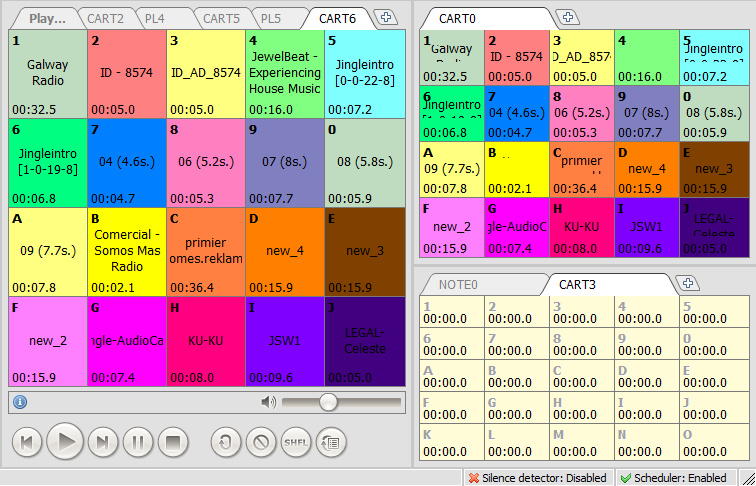 ---
More information: