The library is used for quick search and to help generate a new playlist in the Playlist Generator.
The library offers tools to help manage a database. For example: The Verify command scans the database for any entries or file(s) that have been deleted from the hard disk, and removes the invalid entries automatically. With the built-in audio player you can preview tracks.
To create a music library, follow the steps below:
1. On the top menu bar click Music library > Open Music Library
This opens the Music library window.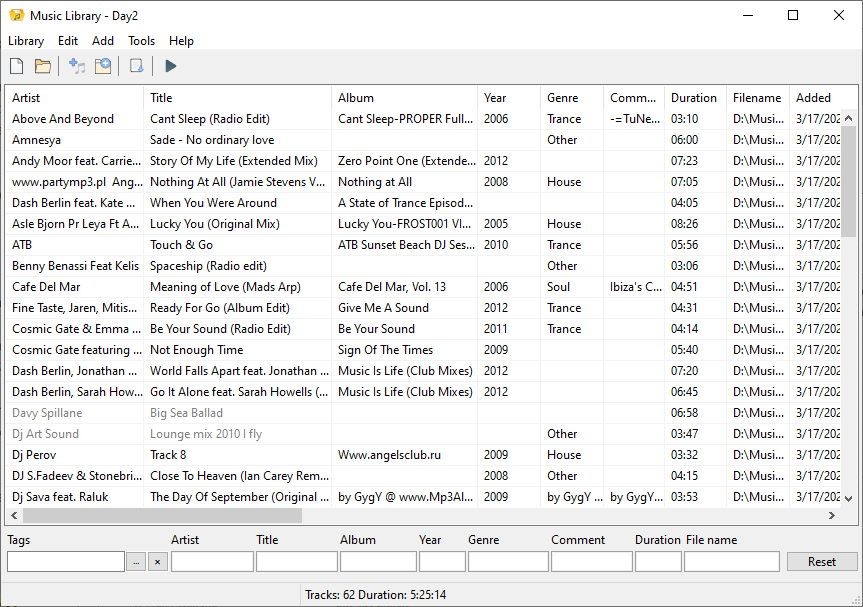 Now it is necessary to add tracks. There are two ways to do it. The user can either add single files or music folders.
2. To add a folder, select Add > Add folder...
The dialog appears, which lets the user select the folder.
3. Click Select to add files from the folder to the library.
4. To save the changes, click the Save button.
You can find more commands in the Tools menu.
Check music tracks... – checks audio files for damages, and then shows a list of bad tracks. This option also allows you to check the tracks' tags.
Scan tracks and remove silence... – scans tracks for silence, and adds the beginning and end marks. You can define the silence removal threshold via RadioBOSS settings.
Scan BPM... – scans tracks and adds the BPM tag.
Schedule automatic library update... – creates a task in RadioBOSS to scan the specified folders and add audio files to the database.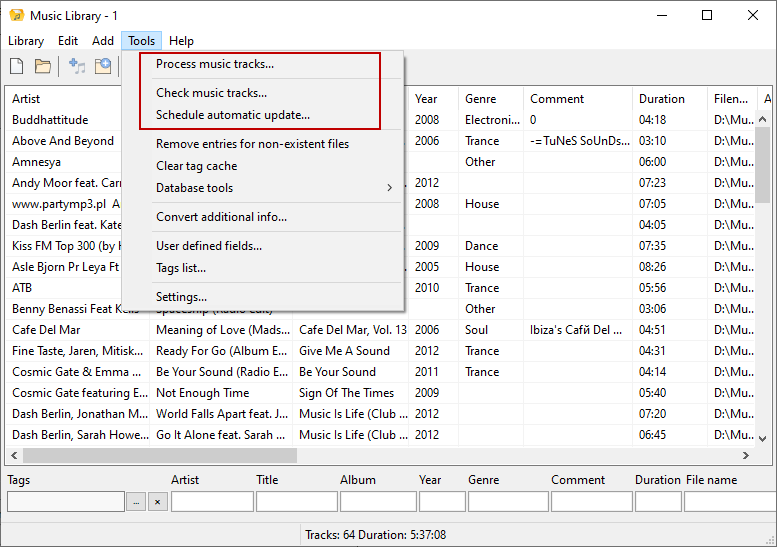 You can select the tracks using the mouse wheel.
User defined fields
The music library allows the definition of up to five custom user fields. Custom fields appear in tag editors (Track Tool and bulk tag editor in the music library) and can also be used in the Report Generator.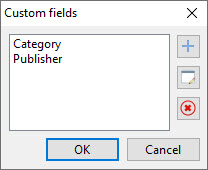 ---
Related topics: