A Tag in RadioBOSS is something you can assign to a track to help categorize, search tracks or use a filter when creating a playlist.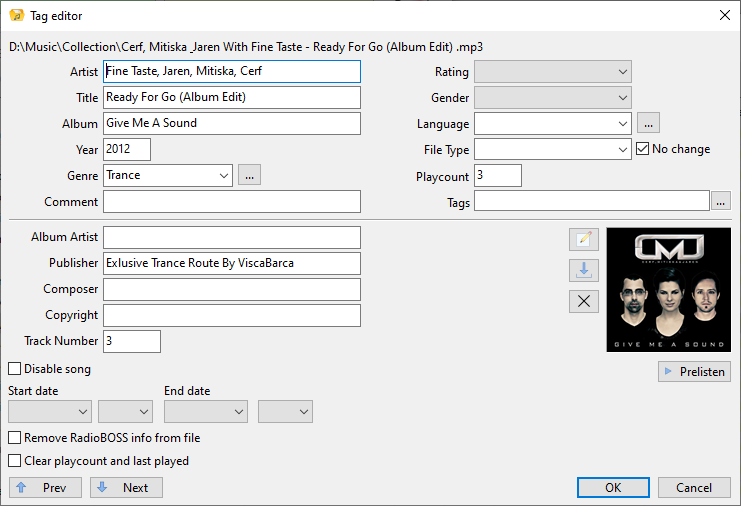 Use the Music Library to batch assign or remove tags: right-click menu, Add tags and Remove tags command. Tags can also be edited using the Track Tool or the track information panel in the main window.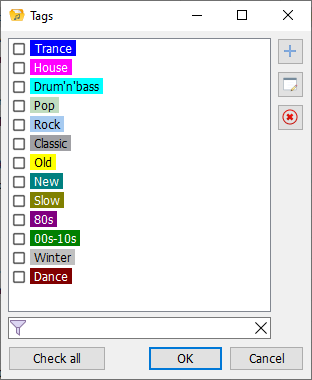 The "Add tag" window enables to create new tags and use the existing tags. In order to add multiple tags simultaneously, hold the Ctrl key to select multiple tags.
Removing or renaming a tag does not remove or rename it for the tracks where the tag was used. In order to remove or rename a tag, first remove it from all tracks using the Music Library, then, if renaming it, create a new tag and assign it to tracks. You can clean up tag list for music tracks by using the Tools->Tags cleanup menu command in the Music Library.
---
More information: